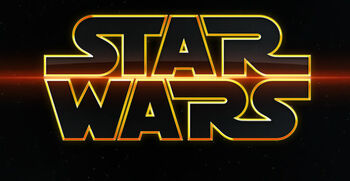 Star Wars
 is a film series created by the Lucasfilm production company, with the first six movies directed by George Lucas. In 2012, Disney bought Lucasfilm and the right to Star Wars for four billion dollars.
Profiles:
Original Trilogy
Prequel Trilogy
Sequel Trilogy
Anthology Films
Non-Movie Canon
Legends
Items
Fun Facts
Ad blocker interference detected!
Wikia is a free-to-use site that makes money from advertising. We have a modified experience for viewers using ad blockers

Wikia is not accessible if you've made further modifications. Remove the custom ad blocker rule(s) and the page will load as expected.