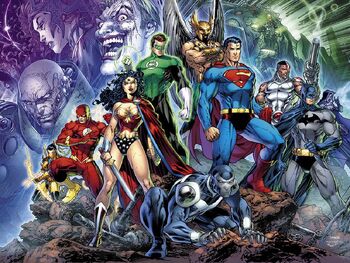 DC Comics
is an American comic book publisher owned by Warner Bros. Entertainment, founded in 1934 and home to many memorable characters, including Batman and Superman.
Series Dictionary
Profiles
Aquaman
Batman
Captain Marvel
Green Lantern
Justice League
Superman
Teen Titans
The Flash
Watchmen
Wonder Woman
Other
Items
Ad blocker interference detected!
Wikia is a free-to-use site that makes money from advertising. We have a modified experience for viewers using ad blockers

Wikia is not accessible if you've made further modifications. Remove the custom ad blocker rule(s) and the page will load as expected.